Certified Data Services
Vu-Chain's data offer is complete and competitive: international IP transit and connectivity services, international dedicated lines (IPLC), dedicated Ethernet circuits in MPLS and/or Carriers Ethernet (EthLink), virtual private networks (IP Vpn Mpls) and additional services.
INCREASING CONNECTIVITY OF AFRICA AND MEDITERRANEAN AREA
Vu-Chain's international data services aim to increase connectivity of the African continent and the Mediterranean area. The offer for business customers includes Internet and services to build dedicated and VPN networks. The data network provides excellent performances in terms of quality and latency thanks to the use of state of the art network technologies and to a fully redundant high-capacity backbone that connects the main landing stations of submarine cables to the optical fibre terrestrial networks.
The backbone links, in a loop protected mode, the most important connectivity centres between Europe and Africa: London, Paris, Frankfurt and Milan, as well as Marseille and Lisbon, which are strategic landing points of submarine cables from Africa, Middle-East and Americas. The network nodes are located in some of the main hubs in the world for a complete availability of interconnections with infrastructures and services of third parties in order to have and ensure a really complete offer.
Vu-Chain has built a network of global interconnections thanks to its highly qualified professional managers and its technical staff by relying, if the Company cannot be present directly, on selected and reliable partners who can always provide a highly professional service.
In 2015, Vu-Chain has increased its business by entering into data service market and by setting up a dedicated network that guarantees high performances for quality and lag time of signal.
Partners
Over the last few years, Vu-Chain has established a stable professional and confidential relationship with its partners, turned to the highest quality standards.
Founded in 1986, Cisco is the worldwide leader in IT, networking security and the transport of data and voice over IP.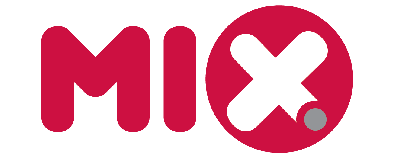 MIX is Italy's leading Internet Exchange Point (IXP), providing network interconnection services that enable operators to exchange Internet traffic.The MIX interconnection platform offers customers an opportunity to exchange Internet traffic with enhanced network performance, increased data flow control, reducing latency and IP-Transit costs.

Namex is a neutral, not for profit, Internet exchange and interconnection point among national and foreign Internet Service Providers and network operators. Connecting to an exchange point such as NaMeX allows network operators to take advantage of mutual interconnection services ranging from IP traffic exchange to physical cross-connects.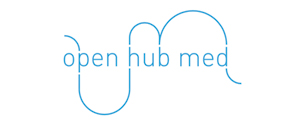 Mediterranean Sea represents the main node for telecommunication worldwide, a crossroads of infrastructures that connects Europe, Africa, Asia and North America. In this context, geography has granted to Italy, and specifically to Sicily, a privileged position, in the heart of this crucial area.